We're on Hiatus
From early August until September we will be on hiatus. Feel free to continue sending us blog posts, proposals for Blog Symposia, and announcements at iacl.blogeditor@gmail.com, but note that no material will be posted until September.
In the meantime, you can check out our 4 Blog Symposia organised to celebrate the anniversary of our re-launch in June 2018, as well as our 2019 posts and author interviews in the Bookshelf section.
A Blockbuster Symposium Season to Celebrate Our Re-Launch Anniversary
To celebrate our one-year anniversary, and reflecting the Blog's vibrancy and range of coverage, we are publishing 4 Blog Symposia back-to-back as a 'Symposium Season' from today until the end of July.
The Next IACL World Congress will be Johannesburg 2022!
Did you know the next World Congress will be in Johannesburg on 5-9 December 2022? We'll keep you updated on news and updates as we receive them. Meanwhile, read more about the 2018 Congress below.
New Post: Recent Abortion Decision of Korean Constitutional Court
Jeong-In Yun explains a recent decision of the Constitutional Court of Korea in which it found a complete ban on abortions was unconstitutional, ordering Parliament to amend legislation accordingly.
Latest Democracy Research Update - DEM-DEC (July 2019)
Democratic Decay & Renewal (DEM-DEC)'s latest Research Update contains research worldwide from June-late July 2019; items suggested by DEM-DEC users; and an expanding list of forthcoming research.
New Post: IACL Research Group on 'New Frontiers of Federalism'
In this post, Erika Arban and Antonia Baraggia provide an overview (including upcoming events and members' names) of the new IACL Research Group they are convening on 'New Frontiers of Federalism'.
The Next IACL Roundtable is in Cusco, Peru
The next IACL-AIDC Roundtable will take place in Cusco, Peru on 24-26 October 2019, on the theme 'The Constitutional Challenges of Migration Processes'. Find the Programme and Call for Papers at the link below.
Our Bookshelf: Author Interviews
Sign up to Our Mailing List
Searching the Blog
You can use this search bar to search across the entire site. Simply insert your search term (e.g. "Global South") and wait for the results to appear. Do not press 'Enter': instead, click on the results in the drop-down list that appears. You can also use the page-specific search bars, and a clear archive for each year, in the Posts section - the archive is on the right-hand sidebar of each year.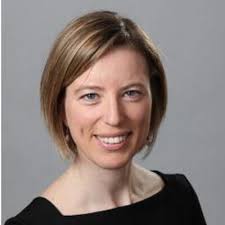 Our Mission in a Nutshell
"Constitutions—whether they self-consciously set out to transform a society or not—shape the government and the nation. So we need to know how they work in practice to really understand them."
—Prof. Adrienne Stone, President of the IACL
Contact Us
Send all submissions and proposals to iacl.blogeditor@gmail.com
We welcome feedback on the Blog - you can use the Feedback Form in the Contact Us section