Discussion: Brexit and the Commonwealth
In the midst of debates about Brexit, Asanga Welikala and Donal Coffey (12 November 2019) discuss how comparative constitutional perspectives from across the Commonwealth can illuminate developments in the UK.
Editorial: We're Back from Hiatus with a New Symposium and Bigger Team
We're back from hiatus with a new Symposium and a bigger team: Dinesha Samararatne joins Erika Arban and Tom Daly as co-editor. Stephanie Brenker & Julian Murphy join the editorial team led by Toerien van Wyk.
The Next IACL World Congress will be Johannesburg 2022!
Did you know the next World Congress will be in Johannesburg on 5-9 December 2022? We'll keep you updated on news and updates as we receive them. Meanwhile, read more about the 2018 Congress below.
New Post: Brexit and the Commonwealth
In this post, Asanga Welikala argues that bringing the Commonwealth back into the intellectual agenda of British public law is a compelling need to help resolve the constitutional complexities of Brexit.
DEM-DEC Research Update Editorial: Reflecting on 1989
The editorial for the latest Global Research Update on the global platform Democratic Decay & Renewal (DEM-DEC), covering 1 August until 30 September 2019, centres on the theme 'Reflecting on 1989'.
In this post, Donal Coffey responds to Asanga Welikala's piece and considers two elements of comparative Commonwealth constitutionalism in more detail: politics and history.
The Next IACL Roundtable is in Cusco, Peru
The next IACL-AIDC Roundtable will take place in Cusco, Peru on 24-26 October 2019, on the theme 'The Constitutional Challenges of Migration Processes'. Find the Programme and Call for Papers at the link below.
Our Bookshelf: Author Interviews
Sign up to Our Mailing List
Searching the Blog
You can use this search bar to search across the entire site. Simply insert your search term (e.g. "Global South") and wait for the results to appear. Do not press 'Enter': instead, click on the results in the drop-down list that appears. You can also use the page-specific search bars, and a clear archive for each year, in the Posts section - the archive is on the right-hand sidebar of each year.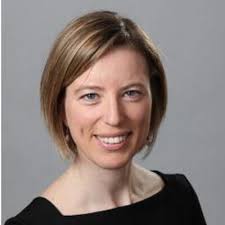 Our Mission in a Nutshell
"Constitutions—whether they self-consciously set out to transform a society or not—shape the government and the nation. So we need to know how they work in practice to really understand them."
—Prof. Adrienne Stone, President of the IACL
Contact Us
Send all submissions and proposals to iacl.blogeditor@gmail.com
We welcome feedback on the Blog - you can use the Feedback Form in the Contact Us section