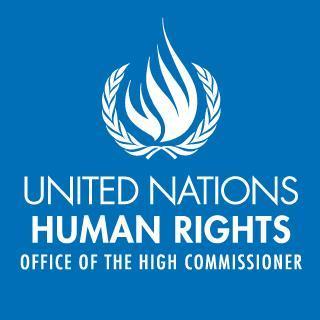 Human Rights and Constitution Making
United Nations Publishing
Order online via the United Nations Publications website: https://shop.un.org/books/human-rghts-constit-making-64741
Author: United Nations, Office of the United Nations High Commissioner for Human Rights (OHCHR)
Human Rights and Constitution Making aims to offer guidance to United Nations staff and other practitioners who provide human rights advice and technical cooperation services to States in the amendment of their existing constitutions and in the writing of new ones. This publication should also be of use to States that undertake constitutional reform, including political leaders, policymakers, legislators and those entrusted to draft constitutional amendments or a new constitution. In addition, this resource tool should facilitate advocacy efforts by civil society to ensure that human rights are properly reflected in constitutional amendments or new constitutions.
Departing from the premise that human rights are at the heart of the constitutional order of a modern State, the publication advocates for a rights-based approach to constitution making. Such an approach should be applied to the process leading up to the adoption of a constitution or constitutional reform, not least to guarantee the broad participation of all sectors of society. It recalls that respect for those human rights that enable people to communicate, meet and organize are also essential in constitutional processes. It also focuses on what human rights and fundamental freedoms should be included in a constitution, including civil and political rights as well as economic, social and cultural rights. In addition, it addresses how the rights of women, children, persons with disabilities, minorities and indigenous peoples can be expressed in a new constitution.
Human Rights and Constitution Making offers an overview of the core international human rights instruments and provides examples of how different constitutions of the world have ensured consistency with these instruments. Examples from over fifty different constitutions are used to illustrate how human rights can be expressed. The publication compares a number of national constitutions and identifies potential contentious issues, such as the use of term "citizen" and its human rights implications; or the introduction of constitutional limitations to human rights and fundamental freedoms. Along with the international human rights instruments, this publication should not only provide a standard to measure whether constitutional amendments or new constitutions have appropriately reflected human rights and fundamental freedoms, but also assist in evaluating whether the processes used in constitutional reform are consistent with international procedural norms.
The IACL-AIDC Blog is not endorsed, associated or affiliated in any way with the Office of the United Nations High Commissioner for Human Rights.